Tasks are used throughout Fuseboard to move your deals, projects, and tickets forward and to completion.
Dashboard View 
An Aggregated Summary of Your World
When accessing your dashboard, you will have a birds-eye view of all aggregated tasks (from Deals, Projects, and Tickets)  awaiting your assistance. On the left you will see an update of newly added or updated items and on the right you will see the number of open tasks you have, along with a list of Late & Upcoming Tasks.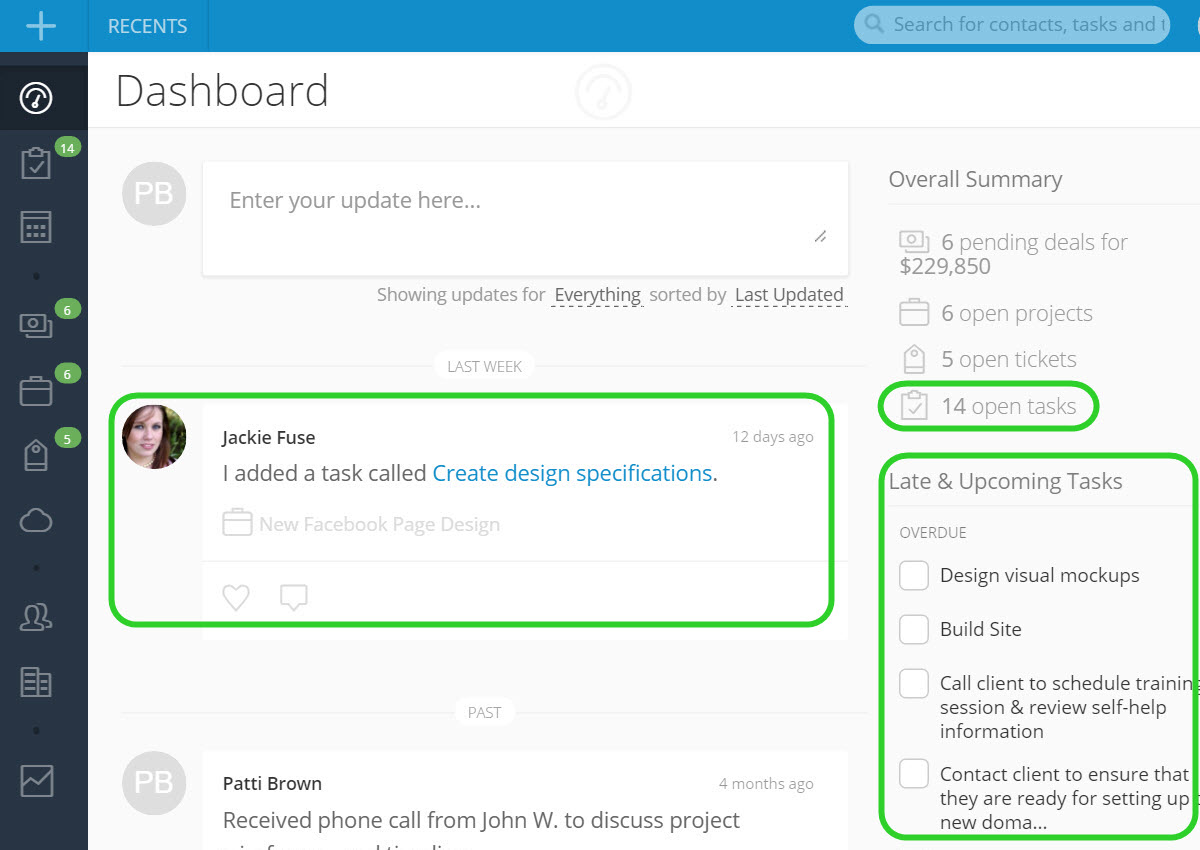 A View from the Dashboard
Task Board 
An Aggregated Detailed View
By accessing your Task Board, you are able to see (by default) an aggregated view of all open tasks assigned to you. By clicking on the Delegated button in the upper right of the screen, you are able to view all open tasks that you have assigned to others.  In order to view tasks that pertain to a specific account, you are able to click on the account located in the list on the left of the screen under the All Open Tasks category.
Task Board View
Creating a Task
There are multiple ways to add tasks.
You can add a task directly from the Task Board view.  
You can automatically create tasks for new deals, projects or tickets by adding them to templates (see the Templates Administrative Guide for more information.)
You can add a task within a deal, project, ticket, space or contact.