To setup Xero, follow the steps below.
To begin, access your Organization Settings area by clicking on your avatar at the top right of the screen on the blue Top Bar.
Select Organization Settings.
Within the Organization Settings area, click the Integrations tab
Under Xero, click the Connect button to connect to your Xero account.
Login with your Xero username and password.
Authorize Fuseboard to access your data.
Once you've setup Xero, you can import your companies and contacts.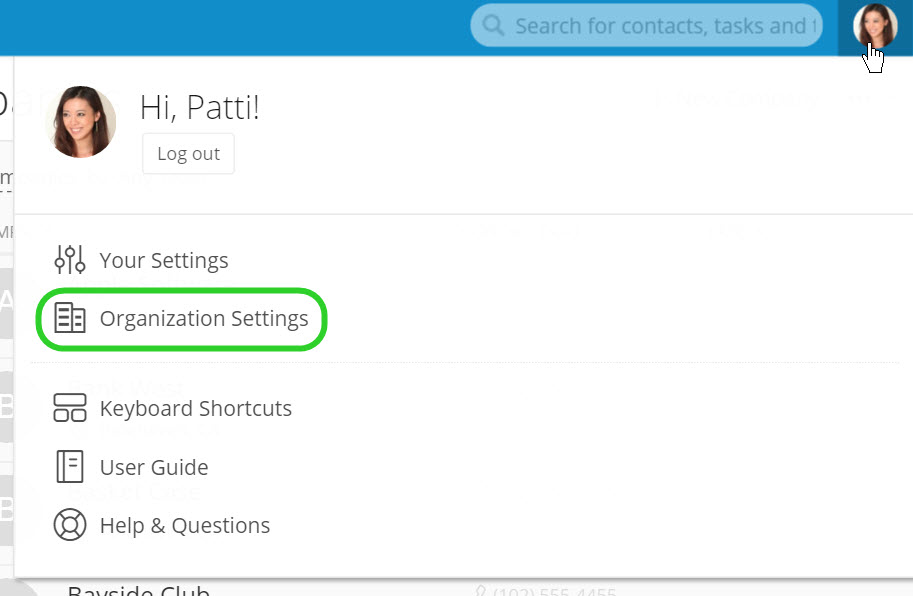 Settings Menu