Fuseboard can import all of your companies, contacts, and projects from FreshBooks. 
Follow the steps below to get started.
To begin, access your Organization Settings area by clicking on your avatar at the top right of the screen on the blue Top Bar. Select 
Organization Settings.  
Click the Import tab. Click 
FreshBooks icon.
Choose your options and click Import.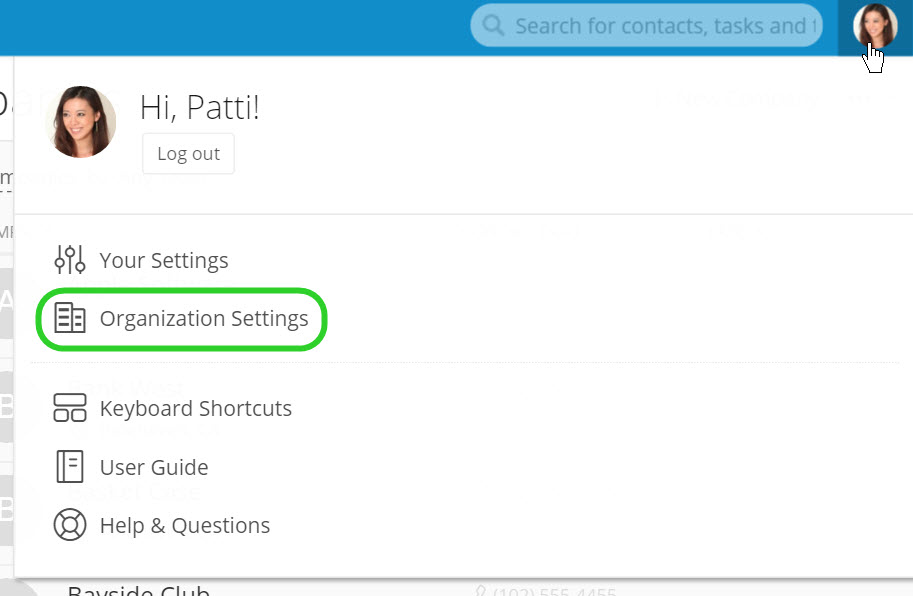 Settings Menu